Lisa Ainsworth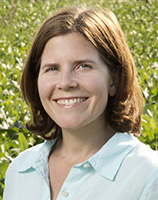 IGB Faculty
http://www.life.illinois.edu/ainsworth/
Rising population size, changes in land-use, introduction of novel and invasive pests and diseases, and global changes in climate and atmospheric composition pose significant challenges to maintaining and improving future agricultural production and global food supply. Two global changes that directly affect crop productivity are rising carbon dioxide concentration ([CO2]) and rising tropospheric ozone concentration ([O3]).  While elevated [CO2] stimulates photosynthesis and productivity of C3 crops, rising tropospheric [O3] negatively impacts photosynthesis and subsequent growth and production. The focus of Dr. Ainsworth's research is to understand and integrate the molecular, biochemical and physiological responses of plants to global change.
Andrew Leakey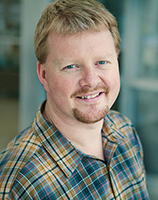 IGB Faculty
http://www.life.illinois.edu/leakey/
Dr. Leakey's research program is focused on improving mechanistic understanding of: 1) Plant responses in natural and agricultural ecosystems to global environmental change; 2) Adaptation of food and fuel crops to global environmental change; and 3) Sustainability of biofuel feedstocks. This will enhance understanding of how the environment impacts ecosystem goods and services including biodiversity, productivity, water cycling and food supply.
Surangi Punyasena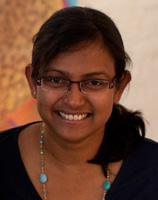 IGB Faculty
http://publish.illinois.edu/punyasena/
Dr. Punyasena is broadly interested in all applications of fossil pollen and spore research, from paleoecology to paleoclimate reconstructions to forensics and biostratigraphy. Since arriving at Illinois, she has developed an active research programming applying computer vision and machine learning to pollen and spore analysis.
Jennifer Quebedeaux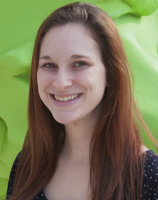 2015-2016 Camp Counselor
Jennifer Quebedeaux is a new graduate student at University of Illinois in Plant Biology working in Dr. Andrew Leakey's lab.  She is interested in the effects of elevated ozone and carbon dioxide on various plant species as well as the regulation of photosynthesis and respiration as it pertains to future environmental conditions.  Jennifer obtained her B.S. in Biochemistry from Louisiana State University.
Lorena Rios-Acosta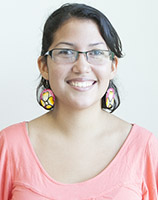 2013-2016 Camp Counselor
Lorena Rios-Acosta obtained her B.S. in Industrial Biotechnology from the University of Puerto Rico at Mayaguez. She joined Andrew Leakey's Lab in August 2012; is currently finishing her third year as a graduate student in the Department of Plant Biology. Lorena is interested in evaluating the effect of elevated ozone on tassel and ear traits. She uses a 5-point scale to evaluate the extent of tassel skeletonization. To assess ear traits, she uses a high throughput image analysis program to extract ear length, width, and area from ear pictures. A similar method is uded to compare kernel sizes among multiple genotypes. 
Crystal Sorgini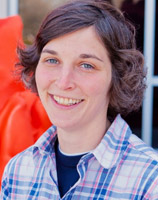 2014-2016 Camp Counselor
Crystal A. Sorgini is a PhD student in Dr. Pat Brown's lab in the Department of Crop Sciences. She received her B.S. in Biology from the University of Dayton and a M.S. in Biology with a teaching certificate focusing on "Science in a Changing World" from the University of Massachusetts Boston. At UMass-Boston Crystal was recognized twice as an "Outstanding Teaching Assistant in Biology." Crystal has previously worked as an Environmental Specialist and Adventure Team Leader with the Girl Scouts of America at Camp Pennacook of the Spar and Spindle GS Council in Massachusetts. Additionally, she was the Logistics Manager and a Safety Officer at Thompson Island Outward Bound and the New England Base camp area; in this position she specialized in working with At-Risk Youth, Urban Outreach, and the Connecting With Courage programming for adolescent females that were victims of abuse. Crystal has volunteered as a softball and soccer coach for girls grades 5-9 for the past six years and was awarded the "AGYSL Coach of the Year Award" in 2012. She is a prestigious Isabella Welles Hunnewell Intern at the Arnold Arboretum of Harvard University (2010 cohort) and a Monsanto Fellow in Plant Breeding at UI (2013 cohort). Her research focuses on the genetic and molecular analysis of Poaceae (grass) species with specific interest in Maize production for developing countries food stability and the domestication of Teosinte.
Jessica Wedow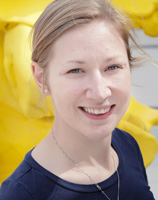 2014-2016 Camp Counselor
Jessica Wedow is a Master student in the Department of Plant Biology in the Professor Lisa Ainsworth lab. Jessica is interested in evaluating the genetic and phenotypic responses of maize on increased ozone levels. Jessica received her B.S. in Genetic Biology and minor in Chemistry from Purdue University.
Dan Urban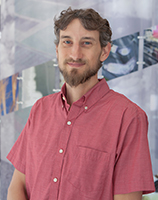 Camp Coordinator
Daniel Urban is the IGB Outreach Fellow and a Postdoctoral Researcher in the Professor Karen Sears Lab. His dissertation research focused on the evolutionary transition of postdentary elements in the reptilian jaw into the middle ear of mammals. As the Outreach Fellow, Dan helps to promote the cutting edge work conducted at the IGB and a better appreciation of science in general. He collaborates in manager the Osher Lifelong Learning Institute (OLLI) Citizen Scientist Program and the annual IGB Genome Day. In addition he continues he research in the Sears Lab with a focus on uncovering the developmental mechanisms responsible for generating the novel membranes of bat wings.
Courtney Cox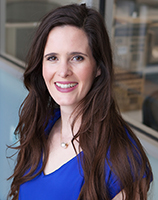 Camp Coordinator
Courtney Cox is the Outreach Activities Manager at the Carl R. Woese Institute for Genomic Biology. She received her Ph.D. in Microbiology from the University of Illinois Urbana-Champaign in 2015 under the direction of Douglas Mitchell. Her dissertation research was focused on creating a method to quickly identify novel antibiotics.                                              
Since joining the Outreach staff, Courtney has managed several of the IGB's outreach projects, such as the Pollen Power day camp for middle school girls, the annual Genome Day event at Champaign's Orpheum Children's Museum, a course on business applications of genomics for Illinois MBA students and after school activities for children K-8.
IGB Core Facilities Staff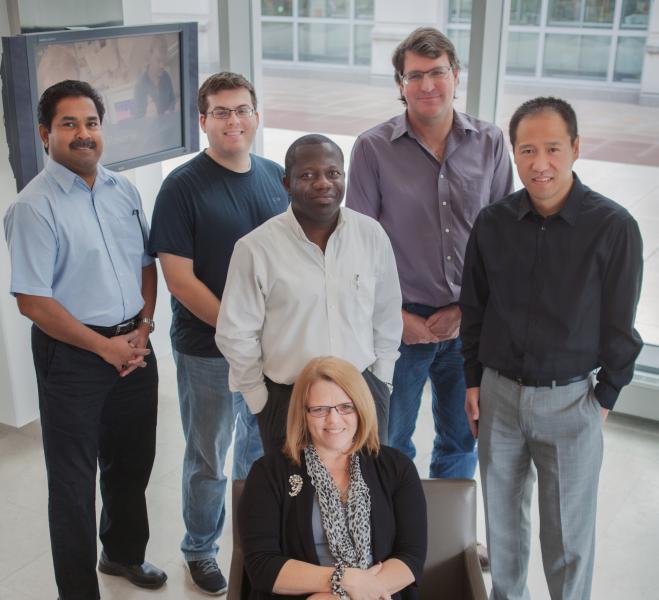 http://www.igb.illinois.edu/core
The Core Facilities at the IGB is a state-of-the-art resource for biological microscopy and image analysis. The core mission of the facility is to provide IGB researchers, as well as faculty, post-docs, and students from across campus with the tools and expertise to meet their imaging goals. The Core Facilities trains over one hundred new users a year on one or more instruments.