How do I become a part of Pollen Power?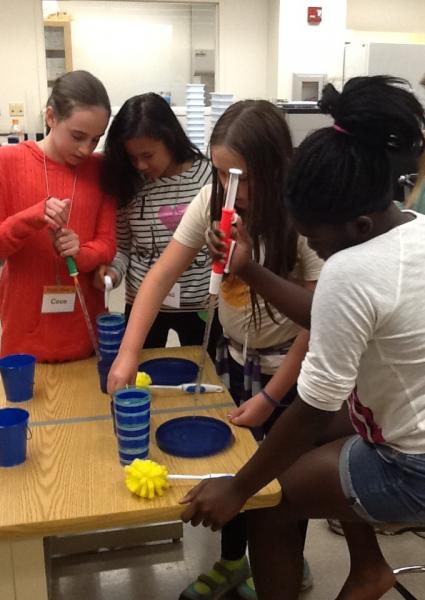 Want to be a part of the Pollen Power! summer camp this year? Just follow these simple steps to get a camper registered, supply payment information, and enjoy the camp. 
Go to the registration page and complete the camper registration. We will collect basic information about the camper at this point.
 
If the camper qualifies for a scholarship, complete the portion of the registration form marked "Scholarship," and answer a few additional questions required by the funding organizations that are helping fund our camp.
 
All campers who are accepted will receive an email containing information on payment and final details on the camp.
The summer camp is designed for girls who are entering 6th, 7th or 8th grade in the Fall 2017. Registration will close on June 17, 2017