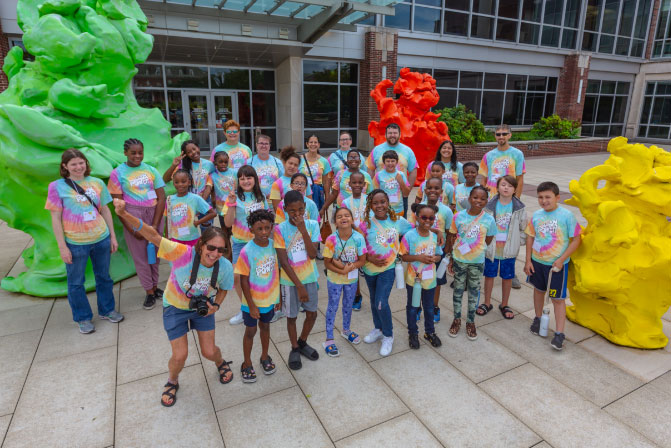 REGISTRATION DEADLINE: MONDAY, APRIL 13TH
Registration is now open for summer 2023! Campers will receive a t-shirt and have free lunch. 
Hosted by the Carl R. Woese Institute for Genomic Biology on the University of Illinois campus, the camp will provide an opportunity for students to learn about the science of plants and pollinators. The camp is designed for Unit 4 students who are entering 5th, 6th, 7th or 8th grade in the Fall 2023, and who have an interest in plants and the environment. 
If you have any questions please email: pollenpower@igb.illinois.edu