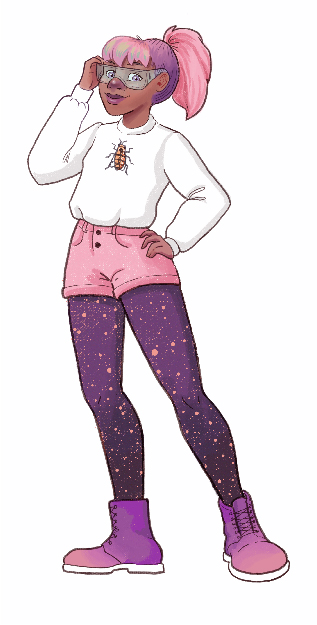 REGISTRATION DEADLINE: MONDAY, MAY 10TH
Registration is now open for a remote camp experience summer 2021! Campers will receive a t-shirt and materials for eight weeks of at-home experiments, crafts, and other science-themed activities. After the camp, participants will keep the materials they receive, including a microscope and bullet journal. The fee for the remote camp is $50; scholarships are available.
Hosted by the Carl R. Woese Institute for Genomic Biology on the University of Illinois campus, the camp will provide an opportunity for girls to learn about the science of plants and pollinators. Campers led by female graduate students will use provided microscopes giving the campers first-hand experience in their own research environment with female mentors. The camp is designed for girls who are entering 6th, 7th or 8th grade in the Fall 2021, and who have an interest in plants and the environment. All individuals are welcome to apply.
2021 Camp
Registration is now open! Sign-up for our Pollen Power Virtual camp then, stay healthy, and please explore the online adventures of Persephone, our virtual camper!